If you have any food allergies, please inform the staff in advance,  so that we can prepare a meal that is right for you.
We also have gluten free and vegan options, ask more from the staff!
G = Gluten free
Ve = Vegan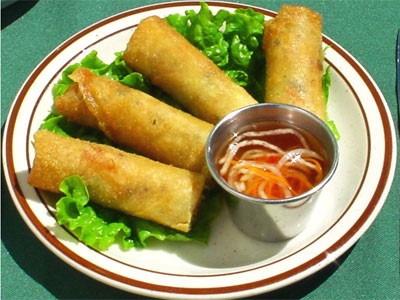 1. Spring roll meal
4 pcs 5,00€ (1 pcs 1,50€)
Spring roll dough, Glass noodles, textured soy protein granules, carrots, onions, gabbages, potato and tofu.
(Ve)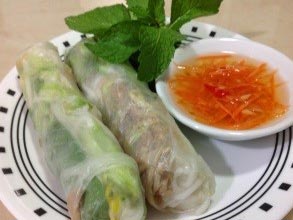 2. Rice paper roll meal
3 pcs 4,50€ (1 pcs 2,00€)
Rice paper, Rice noodle vermicelli, soy steak strips, cucumber, salad, mint, tofu, hoi sin sauce with nuts.
(Ve)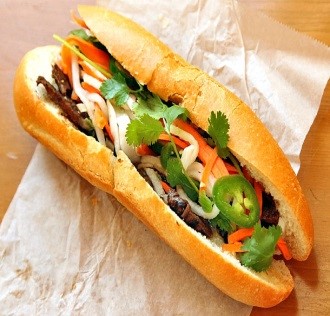 3. Filled baguette
4,50€
Wheat french bread, pickled carrot and radish, cucumber, coriander, soy strips, bean cake and the house's own sauce.
(Ve)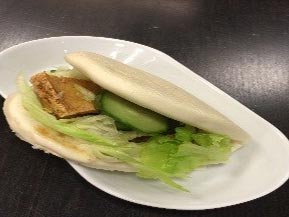 4. Bao
2,50€
Wheat bread, tofu, cucumber, salad, house baosauce.
(Ve)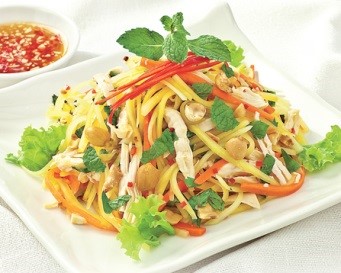 5. Goi (vietnamese salad)
3,50€
Cabbage and red cabbage, celery, house sauce, sesame oil, soy strips, mint and tofu leaf
(Ve, G)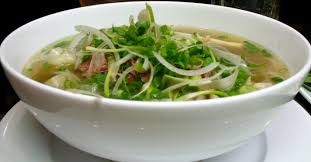 15. Pho
8,00€
(house vegetable broth, rice noodles, bean cake, soy fillet, tofu, shiitake mushrooms, iceberg lettuce, chili, lime, basilika, roasted onion)
(Ve, G)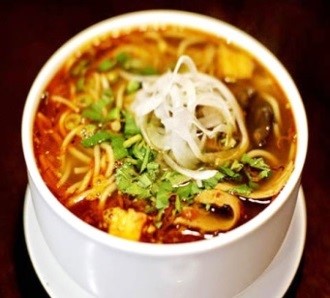 16. Bun Bo
8,00€
(Bun Bon vegetable broth lemon grass and chili, rice noodles, soy dumplings, tofu, soy fillet, shiitake mushrooms, iceberg lettuce, mint, lime)
(Ve, G)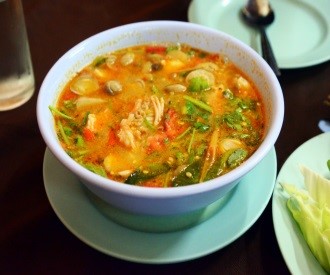 17. Tom Yam
8,00€
(Tom Yam paste, soy strips, tofu, tomato, champion mushroom, bamboo, lime leaf, lemon grass, lime,)
(Ve, G)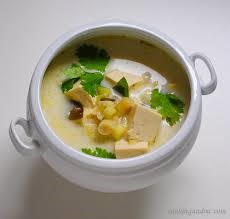 18. TomKah
8,00€
(coconut milk, soy strips, tofu, tomato,champion mushroom, bamboo, lime leaf, lemon grass, lime)
(Ve, G)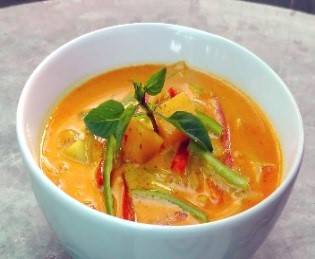 19. Yellow Curry
8,00€
(Yellow curry paste, coconut milk, soy strip, tofu, potato, onion, carrot, with rice)
(Ve, G)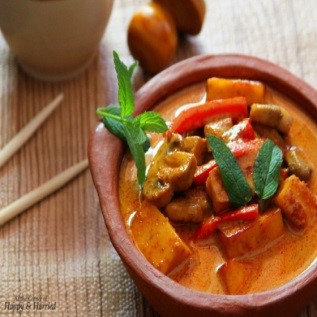 20. Red Curry
8,00€
(Red curry paste, coconut milk, soy strips, tofu, lime leaf, paprika, basilika, with rice)
(Ve, G)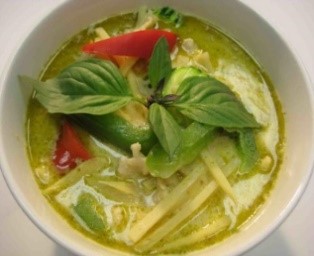 21. Green Curry
8,00€
(Green curry paste, coconut milk, soy strips, tofu, lime leaf, paprika, basilika, with rice)
(Ve, G)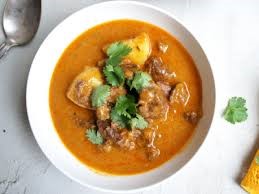 22. Massaman curry
8,00€
(massaman curry paste, coconut milk, soy strip, tofu, potato, onion, peanut, with rice)
(Ve, G)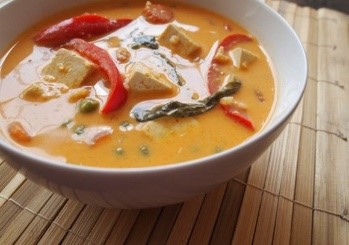 19. Yellow Curry
8,00€
(Panang curry paste, coconut milk, soy strips, tofu, lime leaf, paprika, basilika, with rice)
(Ve, G)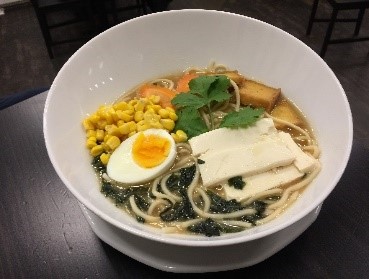 24. Ramen
8,00€
(The house's own miso soup, wheat noodle, seaweed, silk tofu, tofu, marinated soy strips, egg, carrot, corn)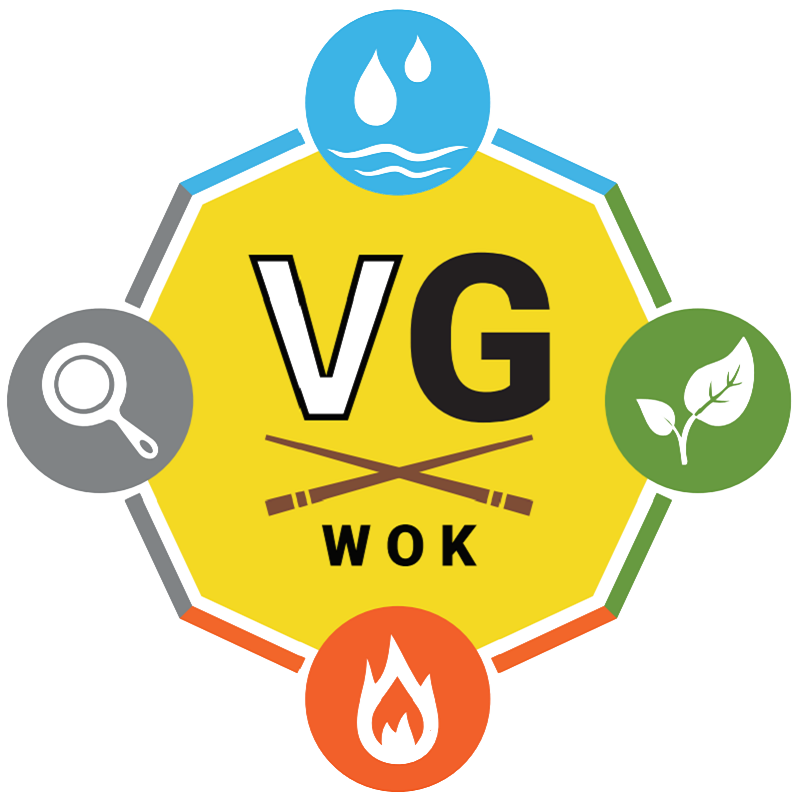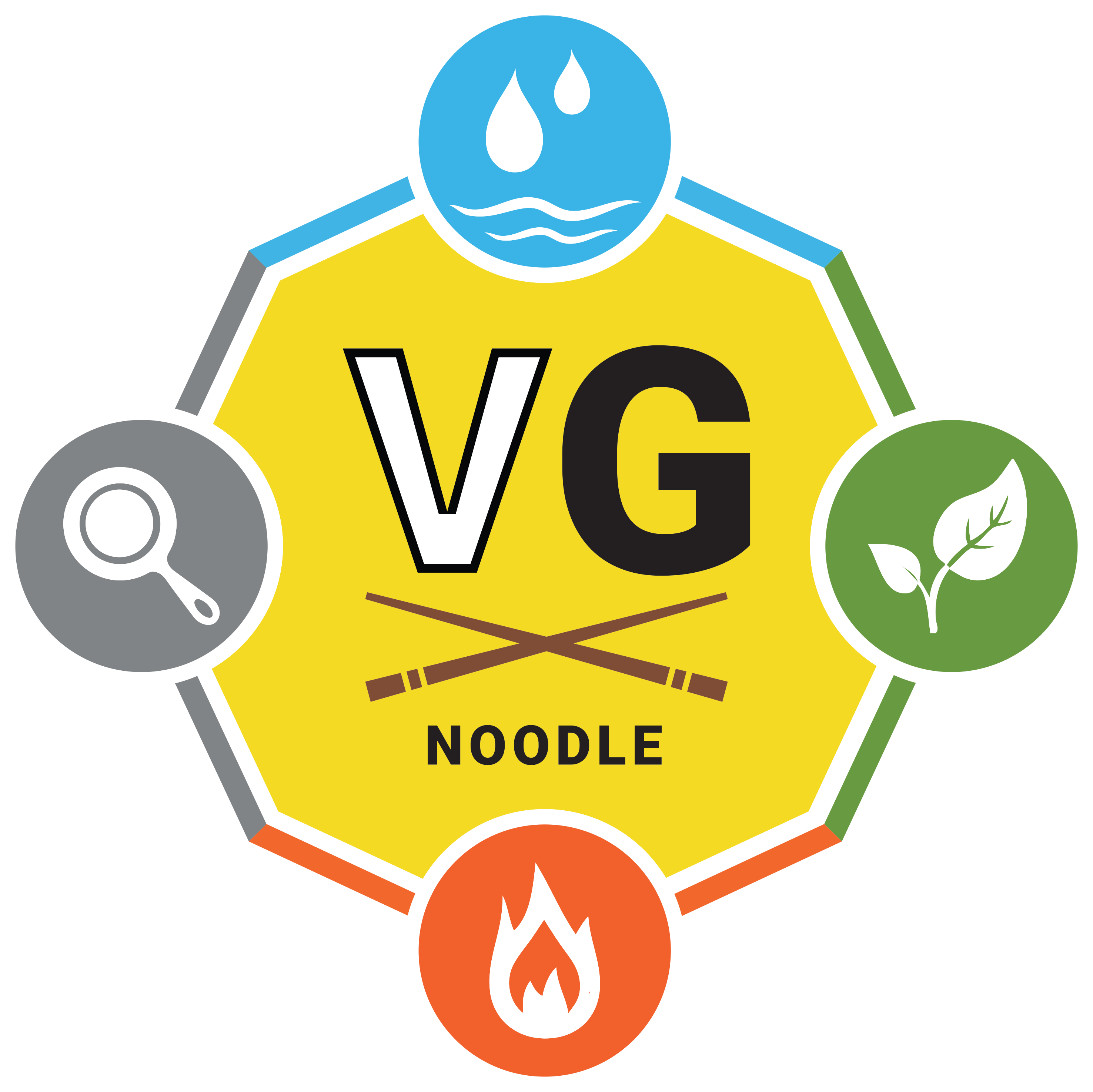 Port Arthur
Arvininkatu 10
20100 Turku

Mon - Thu: 11 - 18
Friday: 11 - 20
Sat - Sun: 12 - 20
Helsinki
Itälahdenkatu 27 A
00210 Helsinki
Mon - Thu: 10.30 - 18
Fri: 10.30 - 20
Sat - Sun: 12 - 20
Raunistula
Rauninaukio
20300 Turku
Mon - Thu: 11 - 18
Fri: 11 - 20
Sat - Sun: 12 - 20
Kupittaa
Tykistökatu 6
20520 Turku
Mon - Thu: 11 - 18
Fri: 11 - 20
Sat - Sun: 12 - 20
VG Noodle
Forum
Linnankatu 11 B
20100 turku
Mon - Thu: 11 - 18
Fri: 11 - 20
Sat: 12 - 18
Sun: Closed
Raisio
Tasalanaukio 2-12
21200 Raisio
Mon - Sat: 11 - 18
Sun: Closed